4 Great Playgrounds You Need To Visit In The UK This Summer
Now that the summer is officially underway, it's not long before schools across the UK break up for a long deserved summer holiday. You and your family may be planning a number of holidays over the coming months in which case it's high season for fun and excitement! The great thing about the UK is that we have an endless supply of amazing family attractions to enjoy which makes half terms and holiday breaks just that more bit exciting. As a company that gains around 40% of its business through playground resurfacing and marking, we fully endorse the use of playgrounds as a multifunctional tool used to develop the cognitive, social and physical skills of children. So if you have a spare few days with the kids over the coming weeks, why not visit one of these stimulating and exciting play parks!
Bowood Playground Wiltshire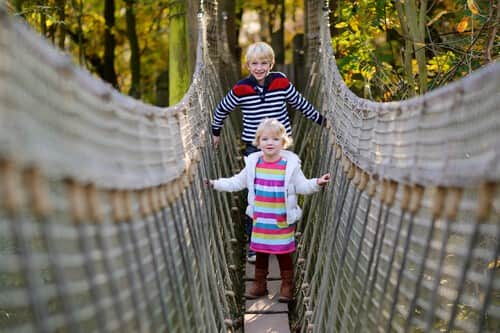 Based in the rich expansive grounds of Bowood house Wiltshire, this adventure playground caters for every age range from a special under 7s playpen which contains a wendy house, ball and sandpit plus and boat swings. For those 7 and up there's a plethora of exhilarating fixtures such as a full-sized pirate galleon where kids can climb up suspended rigging nets all the way into the crow's nest. The adventure playground is also host to numerous aerial walkways which conclude in a selection of spectacular slides. Towering over all of these is the infamous death slide – a vertical drop slide which propels its users at incredible speed.  
Calverley Adventure Grounds, Tunbridge Wells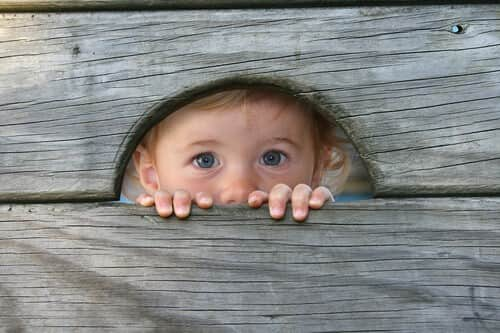 Those situated around the Tunbridge-Wells area will probably be aware of the Calverley Adventure Grounds. The paysite was funded by a triumphant campaign which saw local donors, businesses and sponsors come up with the £225,000 needed to make this community project a reality. The play space is characterised by beautiful timber climbing huts, swings and sandpits with a naturally fed water table. The park was also designed by Jennette Emery-Wallis who the design talent behind the Olympic Park's Princess of Wales Memorial Playground and Tumbling Bay.   
The Big Swing Adventure Playground, Eccleshill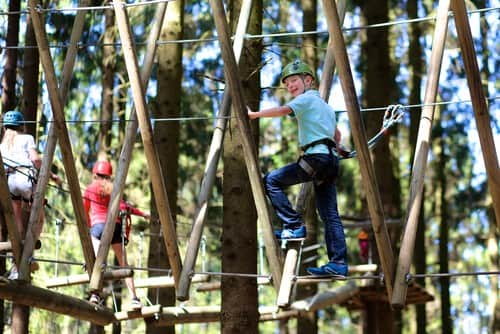 If your children are mad for raw heart-pumping adventure activities then the Big Swing adventure playground in Eccleshill in Bradford is worth a visit. Adrenalin is the name of the game with literally no activity untouched including a 50 ft zip wire, sunken trampolines, tunnel trails and of course, the biggest swing in northern England. The playground also hosts a number of arts and crafts activity courses and children are encouraged to be hands-on and are given the chance to build their own dens and even use tools under the supervision of staff.
The park even offers supervised fire making and cooking sessions using flints and steel making it an absolutely unique amongst many other play spaces. In allowing children to take part in such activities, they also learn valuable lessons about the importance of safety, planning and focus. This park is definitely suited to the physical hands-on child who likes to get stuck in and does not mind getting dirty! 
Heartlands, Redruth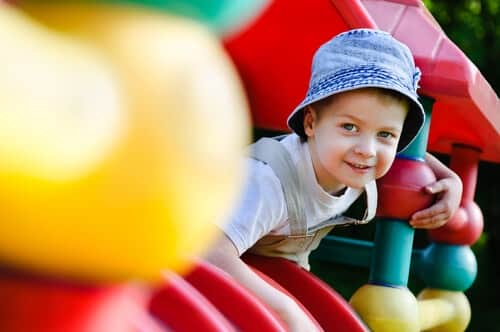 Heartlands is the largest adventure playground in Redruth and was heavily developed by Timberplay, and industry leader in wooden play equipment. The park is adorned with a selection of custom made wooden play pieces including full-sized shipwrecks, sand transportation systems and underground tunnel networks. There are also some amazing multi-functional play areas with all kinds of educational and fun surface markings.
In terms of a free adventure playground, the Heartlands adventure playground really offers a lot and so many activities are suitable for a range of children from 0-13. The park itself is nestled right in the middle of the larger Heartlands parkland which boasts a selection of exhibitions, gardens, craft studios and cafes.