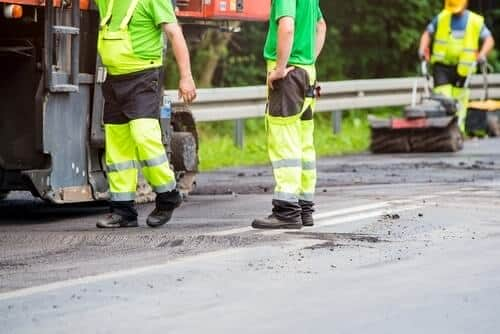 Road Surfacing Contractors Sussex
Swift Surfacing Ltd – Road Surfacing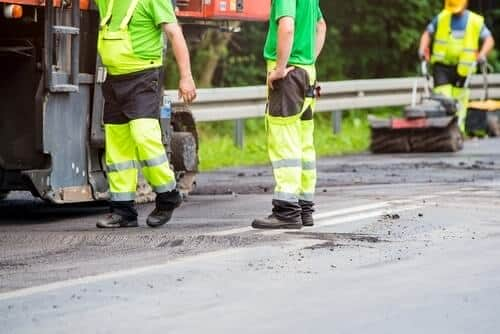 At Swift Surfacing, we provide a comprehensive range of surfacing and resurfacing works to suit all individual requirements. The variety of surfacing materials we use includes tarmac, stone mastic asphalt, Hot Rolled Asphalt (HRA), Mastic Asphalt and macadam finishes. These are carried out by either a traditional hand laying technique or using the latest machine technology depending on the nature of the works. Other services that we provide are; resin bonded, anti-skid surfacing, thermoplastic/chlorinated rubber sports markings, road planning service, winter maintenance. Please see the relevant web page for the service you require for more detailed information or give us a call on 01233 885949.
We have a highly-skilled and motivated workforce, competent in a wide diversity of areas, which enables us to provide flexible and unique solutions for a variety of projects from small domestic projects to major commercial contracts. We are confident that our experts will be able to complete any surfacing task you have for us in an efficient and professional manner.
We offer a free initial visit and a no obligation quotation. We personally supervise each project from start to finish ensuring all your requirements are met. Swift Surfacing employees are selected from the civil engineering industry, and on joining our team, are put through a high-level training program. Throughout the program, we ensure that we promote and attain the very highest standards. This means that if you hire Swift Surfacing Ltd for your surfacing needs, you can rest assured that you are receiving a very high-quality job.
As road surfacing contractors Sussex, Swift Surfacing Ltd offer a wide range of services across commercial and domestic spheres. Please navigate to the pages to find out more information on each service or contact our experts for further advice and information on 01233 885949. Our service includes:
Road surfacing

Car Park surfacing

Playgroup surfacing

Coloured surfacing

Sports / MUGA Pitch

Surface dressing

Thermoplastic Markings

Mastic Asphalt

Driveway Surfacing
If you do not see the surfacing service you are looking for on the list above, please do not hesitate to contact us anyway. We are confident that our trained and experienced experts can tackle any task no matter how big or small. We offer all our services including road surfacing in Sussex, Kent, Ashford, Surrey, and South London.
Road Surfacing Contractors
Roads are vital in our day to day lives of getting from one place to another. After a certain duration, roads deteriorate, becoming uneven and unsafe. If you use almost any form of vehicle from a bicycle to a lorry, you will be far too familiar with the inconvenience of potholes. For this reason, roads need to be resurfaced in order to improve the quality of the road. Commercial surfacing is one of our fields of expertise and we can offer excellent cost-effective solutions for all commercial spaces including roads, car parks and retail surfacing repairs. We offer a comprehensive range of services within the commercial sector including patch repairs, complete resurfacing, new construction, kerb repairs, drainage, footpaths, line marking and joint repairs. Regardless of size we are completely committed to offering superb workmanship and value for money in all commercial surfacing contracts. As road surfacing contractors Sussex, we are fully prepared for all the problems which arise and often cause delays in road surfacing. Our experts always take this into account when calculating a time period to complete the task. We work efficiently and at a high standard for a reasonable price.
If you are looking for a professional road surfacing contractors in Sussex then look no further than Swift Surfacing Ltd. We offer one of the best and most trustworthy road surfacing services in Sussex. Get in contact with us today on 01233 885949 or visit our website.
Laurence is a content writer and marketing manager for Swift Surfacing. He helps publish regular content and insights for customers and industry personnel.