Playgrounds & The Fight Against Child Obesity
In the UK today we are faced with a growing childhood obesity crisis. According to Public Health England, childhood obesity rates for children aged 10 to 11 have increased by over a third compared to a decade ago. Whilst transparent packaging laws and a push for banning soft drinks to children represent a commitment to fight the epidemic, physical activity is the other key area we need to win in order to improve our children's health.
The playground plays an important part in the physical, social and mental development of a child. They are versatile spaces for children and can be used as a way to host many different games, sports and activities. This means that whilst providing an immediate physical release they also help form healthy habits from a young age by giving children the opportunity to discover sports that they may enjoy well on into later life.
Versatile Playground Markings Promote Physicality To All Pupils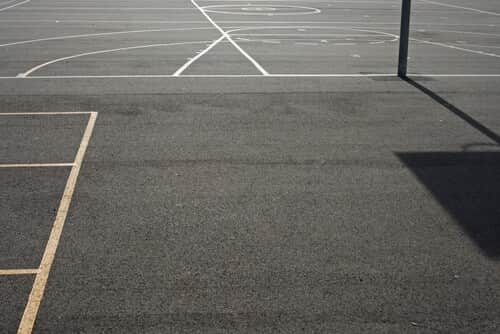 Guidelines state that children should have at least 60 minutes of physical activity a day. Realistically most of this activity will take place in the lunchtimes and morning breaks of a typical school day. This presents a challenge, a single marked football pitch in the schoolyard will only guarantee physical activity for the children that like playing football and does not offer any incentive to the other pupils. Multi-use activity markings mean that a single schoolyard can contain the outlines for basketball, hopscotch, ring step, bowls and many more. This ensures that everyone can enjoy the benefits of physical activity and being outdoors.
Learning To Love Physical Activity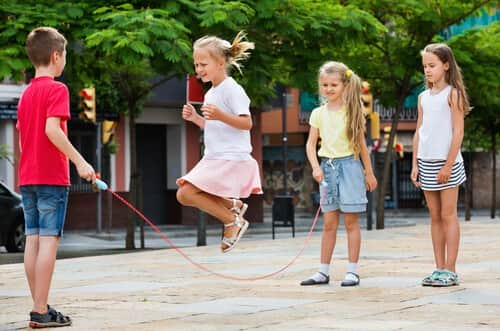 Anything that encourages physical activity at a young age will be of benefit in later life and is more likely to promote a healthier lifestyle. When we engage in exercise our bodies produce two neurochemicals; endorphins and serotonin both of which are natural painkillers produced as a response to bodily stress. These neurochemicals are produced after about 30/40 minutes of exercise and have been linked to the promotion of better mood and increased concentration. The physiological well being is a great incentive for a child to learn early on in their development as they will equate physical activity with a positive feeling as opposed to a negative one.
Schools & The Duty Of Care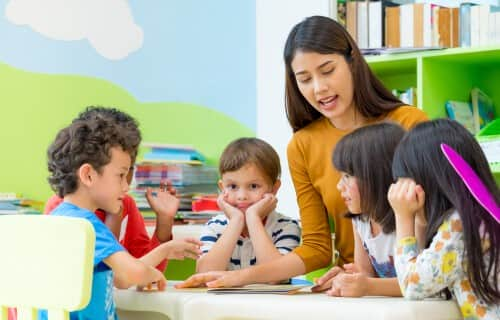 Childhood obesity statistics in the UK overwhelmingly suggest that children from disadvantaged backgrounds are boring the brunt of the epidemic and are twice as more likely to be obese than children from a well off background. By the age of 11, they are three times as likely. By law schools in the UK have a duty of care to all pupils :
"Teachers must take reasonable care to ensure that their students do not meet with foreseeable injury. They have a duty to protect the children against foreseeable risks of personal injury or harm"– www.citizensinformation.com   
The record increase in childhood obesity cases has many officials and medical personnel worried. In recent years, cases of type 2 diabetes (a condition commonly associated with adults) has started to become more prevalent in obese children. Whilst diet and lifestyle outside of school hours also play a significant role, schools must be instrumental in disrupting the habits that can lead to such health problems
Getting That 60 Minutes Of Activity
At Swift Surfacing we believe that playground surfacing plays an important role in teaching children about the joys of physical activity. Whether you're an educational establishment or a local authority we can provide a variety of tough durable thermoplastic activity markings tailored to your requirements. For more information call 020 8108 2149 or visit our website.