Playground Surfacing In South London – 3 Of The Best Playground Games
Playgrounds up and down the country are inching ever closer towards a well-deserved summer break and a few months off from the daily wear and tear of children playing! Indeed, the summer months are the perfect time for caretakers and maintenance personnel to take stock of their school and assess its condition. It gives plentiful time for any paint jobs or touch-ups to be auctioned in good time before the term commences in September. Playgrounds are no exception and we have previously covered the importance they play in the cognitive and physical development of a child.
If you have noticed that your school's playground is looking particularly dull and feel that the children could benefit from some extra excitement, then Swift Surfacing is here to help. We have specialised in providing thermoplastic playground surfacing in South London since 1992 and have served countless schools and local authorities with cost-effective high-quality solutions that make a real difference.
As mentioned in a previous blog post, playground markings encourage the mental and physical development of young children. Here are three markings that you should consider getting before term time starts in September.  
Hopscotch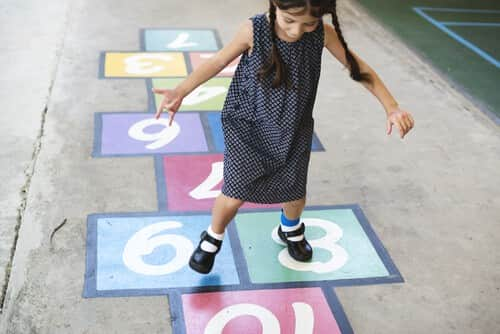 Hopscotch is a classic that has stuck around for generations upon generations and this was not by chance. Your typical hopscotch marking is made up of single rectangle outlines joined by side squares. The player tosses a marker aiming to land it within the middle of the single rectangular squares. In order to retrieve the marker, they have to hop down the course putting both legs in separate side squares and both feet in the single squares. Players lose if they land outside of the square markings.
This simple but time tested game is fantastic for developing all round bodily coordination, something that is essential for building up skills required for success in many sporting disciplines. It also helps develop bodily rhythm and explosive strength, body control and balance all of which are crucial in developing a good athletic base.  
Compass Marking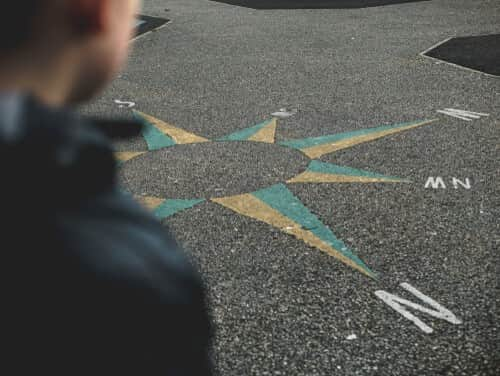 This simple but versatile thermoplastic marking is an excellent educational aid that can help teach children the most basic building blocks of geography. By referencing the various points of an eight-point compass with a simple world map, children can be taught about the location and direction of different countries which can be turned into a fun game. For the "countries" game, a single games master will start the game by reeling off various cities and locations around the world along with their relative location to the playground.
Players will stand at the centre of the compass and it is their job to remember the location of each destination. After the game master has finished giving the directions of these destinations, he/she will then shout out the destination name and the players have to remember the destination and run in the right direction. Players can win by running in the right direction for as many destinations as possible.
Mazes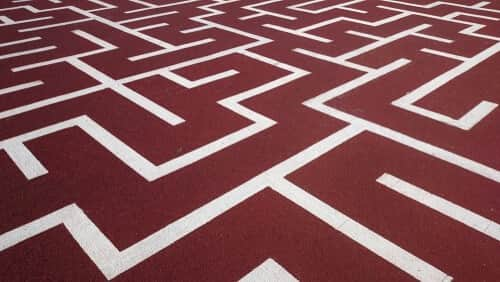 A simple maze marking can provide hours of fun for children of all abilities which is why we recommend it for all playgrounds. Mazes give children the chance to build up basic problem-solving skills and strength of making decisions under pressure. The best thing about thermoplastic maze markings is that they are versatile and can be used in so many different ways. The simplest maze game is the time trial whereby children compete to see who can find their way through the maze the quickest. There are many different mazes available including circular, square and even maths based mazes so the choice really is endless.
Looking for playground surfacing contractors in South London? Call our friendly team today for a chat on 020 8108 3163
.