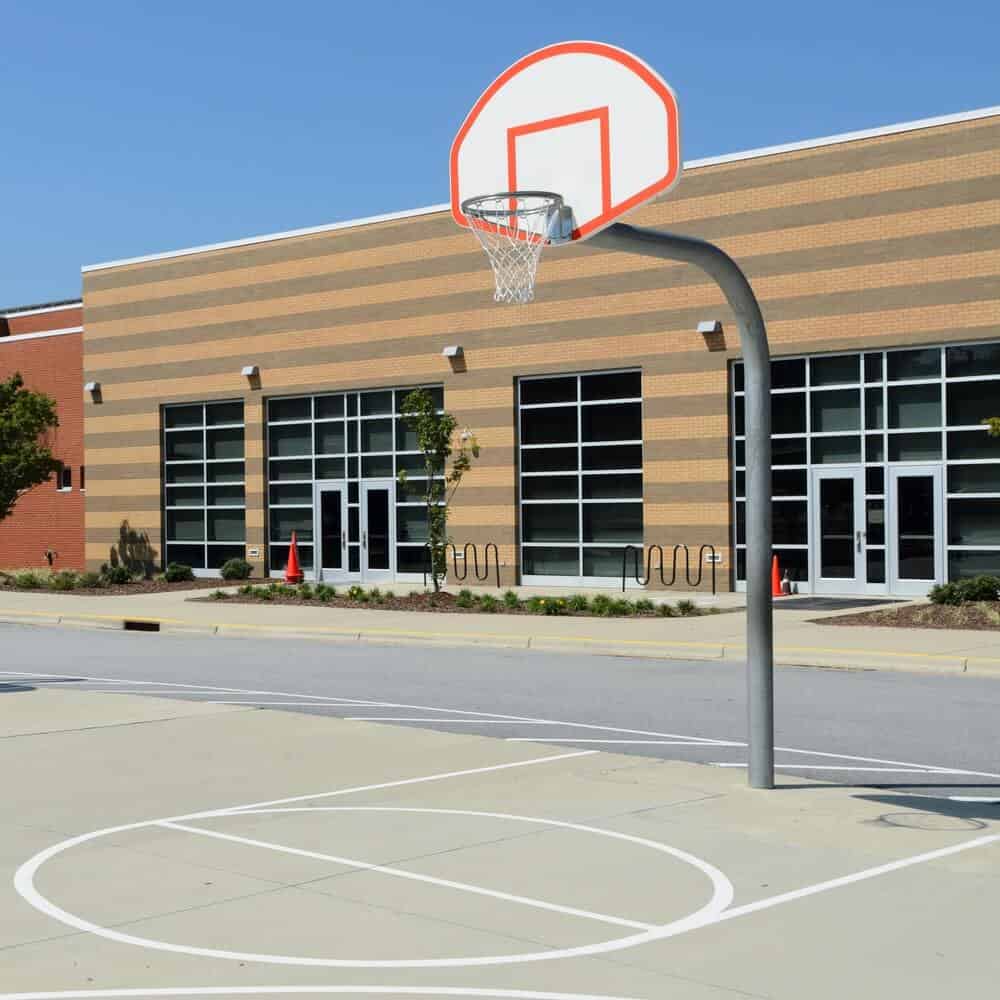 Playground Resurfacing East London
Playground Resurfacing East London by Swift Surfacing Ltd.
For most people school was a happy and simpler time when you could spend at least an hour a day enjoying multiple different games with your friends in the playground in between lessons and home time. It is a known fact that children's minds need to be stimulated through exercise and activities whilst they are growing up and learning. A great way to encourage this is by having various different outdoor games available through the use of playground surfacing and markings.
If you think your school or playground could use our Playground resurfacing East London service then please do not hesitate to get in touch with our team who can advise you on the next steps to take. Call on 020 8108 2243 today!
It has become all too tempting for children to constantly be using electronic devices to game and communicate, which is arguably contributing towards a national problem of obesity and social issues. Kids are no longer going outside to play football, tag and hopscotch but are instead choosing to sit around and play on their phones, school computers or portable gaming devices. A playground that is regularly resurfaced with numerous markings for different games increases the chances that children are going to get involved with physical activities during their morning and lunch break as well as after school.
Learning Through Play
The UK charity Family Lives, carried out a study whereby they concluded that play is one of the major ways that children learn and mentally develop. Active play supports kids to uncover their abilities and build self-confidence. Edward Fisher (a leading psychologist who was involved in the study) found that play can improve early development by anywhere between 33% and 67%.
As you would presume, it is of more relevance that younger children of the primary school age who have high levels of energy and imagination play regularly. Although those from 11 upwards should also be playing far more often than they are currently- according to statistics.
The benefits of physical play:
Some benefits of being active for young children listed on the healthy kids website include:
promoting healthy growth and development
helping to achieve and maintain a healthy weight
building strong bones and muscles
improving cardiovascular fitness
improving balance, coordination and strength
maintaining and developing flexibility
improving posture
assisting with the development of gross motor and fine motor skills
providing the opportunity to develop fundamental movement skills
helping to establish connections between different parts of the brain
improving concentration and thinking skills
improving confidence and self-esteem
relieving stress and promoting relaxation
providing opportunities to develop social skills and make friends
improving sleep.
Playground Resurfacing East London service
A mixture of use, weather conditions and general time can result in playground markings becoming faded and less visible and playground surfaces uneven and cracked. This can be dangerous to kids running around as they may slip, trip and fall. It is a good idea for health and safety reasons as well as appearance reasons to get playgrounds resurfaced once any potential risk arises. Here at Swift Surfacing, we offer all our playground resurfacing services at a very reasonable price. To get an idea of costs you can fill out our online form or give one of our friendly and expert team a call. We always work extremely closely with schools to ensure that they are happy with the plan and design before we go ahead and construct playgrounds. All of our playgrounds will last and withstand the test of time and use.
To see some examples of our completed playground resurfacing East London projects, visit our gallery page.
Playground Surface Markings
With a brand new playground surface should come some new markings, ideally in different colours meaning multiple games can be played using the different lines. Many of our customers opt to have a 5 a side football pitch, netball court and tennis courts all on one playground surface. Whatever your requirements, we can help with the design and plan to make your playground look better than it ever has before. 
We use Therma Mark surfacing which is not only durable but slip resistant and easy to apply. View our online brochure to find out more.
For a totally free, no obligation quote on our playground resurfacing services, contact one of our friendly, professional team and explain your requirements. We will be happy to advise you.
Swift Surfacing Ltd is a leading provider of playground resurfacing East London as well as all other surfacing solutions across London and the South East. Simply browse our website or get in contact with our team to get any other information that you require. Our service is fully comprehensive and our high levels of customer satisfaction are reflected by our reviews.
For the highest quality of playground resurfacing in East London choose Swift Surfacing Ltd. 
Laurence is a content writer and marketing manager for Swift Surfacing. He helps publish regular content and insights for customers and industry personnel.