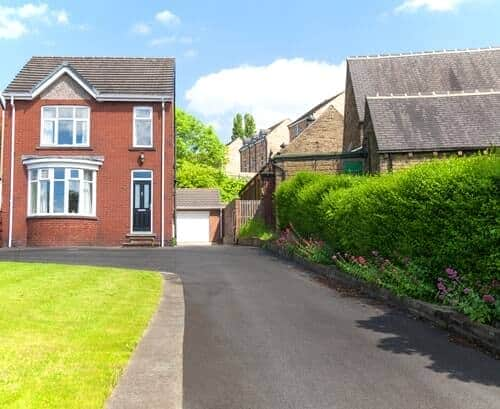 Asphalt Driveways South London
Asphalt Driveways
Whether you need to install a new driveway or replace an old one, asphalt is almost certainly one of the options you will consider. A properly installed asphalt driveway will perform much like concrete but at a much lower cost. Because asphalt is a petroleum product, it is more flexible and less susceptible to cracking than concrete. However, there is a fair amount of maintenance involved with an Asphalt driveway because you should seal it every few years, while concrete is essentially maintenance-free. Asphalt driveways can also get very hot in the summer because the black surface soaks in the sun. Asphalt is pliable, making it much more forgiving than concrete when it comes to heaving from freeze and thaw cycles. Asphalt driveways are also very beneficial if you happen to live in a snowy region as the black colour of the asphalt can soak in the heat from the sun and melt much faster than any other type of driveway surface. For more information on asphalt driveways South London, contact Swift Surfacing Ltd on 020 8108 2217.
Asphalt Driveways Installation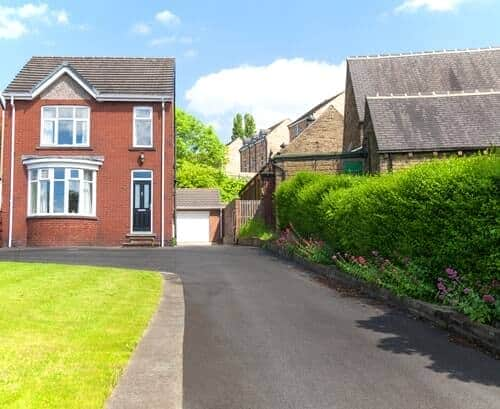 The main components of the blacktop that is used on asphalt driveways are rock, sand and asphalt cement, a tar-like petroleum product. Asphalt driveway material is similar to what you see road crews laying on roads. Also called hot mix or hot mix asphalt. The asphalt is heated to over 300 F to liquefy it. Asphalt contractors have to work with it fast before the mix solidifies.
Hot mix asphalt paving is dependent on warmer temperatures for workable conditions. This means that spring and summer are the best seasons for installing an asphalt driveway. The colder the air temperature, the less time asphalt paving crews have to work with the asphalt. Crews need time to smooth the asphalt across your driveway. If they do not have enough time, your driveway may be bumpy, uneven, or irregular, or the project may not even get finished. While it depends on where you live, winter is not a good time to install driveway asphalt.
New asphalt driveways typically can be driven on immediately after installation. By contrast, poured concrete driveways must cure for seven days before they can be used. Once the base preparation is complete, an average asphalt driveway may begin looking like a finished product in as little as 40 minutes. However, more time will be needed to compact the asphalt. After this, the asphalt needs to harden. Under most conditions, you will be able to drive on the driveway within two to three days, but it can take 30 days or more for asphalt to fully cure. During that time, you can use the driveway like normal, but you should be careful to avoid scuffing the surface with car tires (by turning too sharply) and other common causes of damage.
Will an Asphalt Driveway Last?
Asphalt driveways typically last 12 to 20 years, depending on the quality of the installation, the climate, the usage they get, and how well they have been maintained. If you've owned or seen asphalt driveways and thought they should last longer, chances are the surface wasn't properly maintained. Like most everything else, the better care you take of your asphalt driveway, the longer it will remain in service.
How Much do Asphalt Driveways Cost?
For a free, no obligation quote for your new Asphalt driveway South London, enquire with Swift Surfacing Ltd today. We can also quote for repair and maintenance work of your asphalt driveway South London. Call our friendly advisors on 020 8108 2217.
How to Clean an Asphalt Driveway?
To get the most life and best appearance from an asphalt driveway, clean the driveway at least twice a year. Use a stiff broom and strong hose spray to remove all dirt and debris. Seal-coat the asphalt every two to five years to ensure an attractive, water-resistant surface. Cracks and holes should be repaired as soon as possible, using an appropriate asphalt repair material or sealant. You should let new asphalt driveways cure for about six months before seal-coating them.
Repairs and Maintenance for an Asphalt Driveway?
Asphalt is less likely to crack than concrete driveways however, there is a fair amount of maintenance involved with an Asphalt driveway because you should seal it every few years, while concrete is essentially maintenance-free. If your asphalt is neglected or simply getting older, the asphalt is likely to crack, and unlike concrete, controlled joints cannot be added to asphalt to help where it does crack. When cracks develop, they should be sealed with a hot pour rubberized sealer. Sealing the cracks will help prevent further damage and failures. The best time to seal the cracks is in autumn when the asphalt is cool and they are open at their widest. This means the cracks will be sealed tightly from rain and water runoffs. Repairs can be made by done as a do-it-yourself job but if you do not feel confident and would rather leave your asphalt driveway in the hands of the professionals, do not hesitate to contact Swift Surfacing Ltd's London office on 020 8108 2217 to arrange a free quote for repairs and maintenance work.
Where to buy an Asphalt Driveway?
Asphalt driveways are usually installed by contractors who specialize in the job because it involves very specialized equipment and techniques. While homeowners can repair or reseal an asphalt driveway, installing new asphalt paving is not a do-it-yourself job. Swift Surfacing Ltd provides an expert driveway installation service in South London. A quality driveway is more than just a parking space. A professional finish by an experienced surfacing company could add real value to your property, as well as being an enhanced landscaping feature for your home. We offer a fully comprehensive surfacing package ranging from minor patching repairs, resurfacing and full construction. Contact us today on 020 8108 2217 for more advice and information.
Laurence is a content writer and marketing manager for Swift Surfacing. He helps publish regular content and insights for customers and industry personnel.