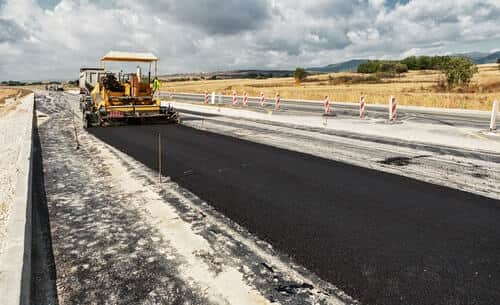 Tarmac Contractors
Tarmac Contractors
Our tarmac contractors at Swift Surfacing have many years of experience and specialist expertise. We can provide the highest quality tarmacking service for both domestic and commercial customers. To inquire about our services, please fill out a form or call us on 020 8003 6720
Commercial Tarmac Contractors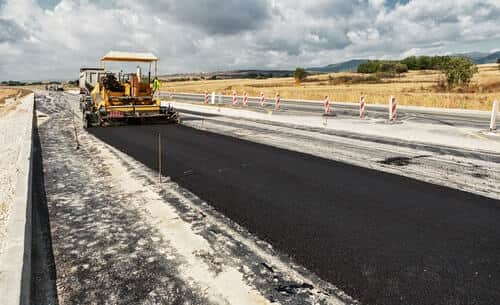 At Swift Surfacing, we have worked with property developers, educational institutes, local authorities, and industrial sites. Our expertise allow us to always lay surfaces efficiently and to a high standard. We know that local authorities and large corporations have a bottom line to protect which is why we know that it is important that we meet the highest industry standards without compromising the price.
Whether you need repairs or a new car park installation, you can count on our experts for al commercial surface work in London, Kent, and Essex. Our team is constantly being trained in the latest techniques and we use state of the art equipment. We always plan the project ahead from start to finish to avoid failing to complete all the work on time. We want to be able to carry out the work with minimum disruption. We have completed numerous large-scale projects so you can trust that we can meet high demands in respect of time and budget.
From single pothole repairs to complex groundwork, we have extensive experience across all projects you could present us with. We are dedicated to customer service which is represented in their loyalty to our company.
Domestic Tarmac Contractors
At Swift Surfacing, we can tackle all your domestic tarmac needs from driveways to paths, to pothole repairs. No matter what size your property is, Swift Surfacing are happy to complete the biggest tasks and the smallest. We offer the uppermost levels of customer service and quality of workmanship. We understand the importance of driveways in generating a positive first impression of your home. A neat and clean driveway can increase the value of your property if you are planning on selling. Tarmac is a good investment in the future of your driveway because it does not need much maintenance and it is easy to fix.
Our services extend beyond driveways, so whatever your tarmacking needs, If you give us a call, our experts will be able to tailor a solution to meet your requirements. We can complete the work efficiently without compromising the quality. Whether you want a repair or a full resurface, all the work carried out by Swift Surfacing will ensure that your driveway, path, or other tarmac area is safe for its users. The risk of injury can be hugely reduced by hiring us as tarmac contractors to repair any cracks and depressions that have formed over the years.
Why Choose Tarmac?
Tarmac is a popular choice because it has many benefits. Very little maintenance work is required and when repairs are needed, they are often straightforward to fix. Tarmac is also one of the cheapest options whether it is a full resurfacing or repair work. It is also attractive, especially when it has a professional finish. Tarmac is a wise investment for any outdoor space. Customers who have used Swift Surfacing as their tarmac contractors have been very pleased with the end results. Check out our gallery page to see previous work done by our experts.
Why Choose Swift Surfacing?
Every one of our tarmac surfacers at Swift Surfacing has years of experience and are constantly updating their training. We are a friendly and professional company who are dedicated to customer service. Our prices are reasonable and we offer a free first call out for a quotation. We are confident that you will not be disappointed with our excellent tarmac service. Call us today on 020 8003 6720 for more information.
Locations
At Swift Surfacing ltd we proud to be able to offer our services in a number of locations including tarmac Contractors London, Tarmac Contractors Kent and Tarmac Contractors Essex.
Laurence is a content writer and marketing manager for Swift Surfacing. He helps publish regular content and insights for customers and industry personnel.