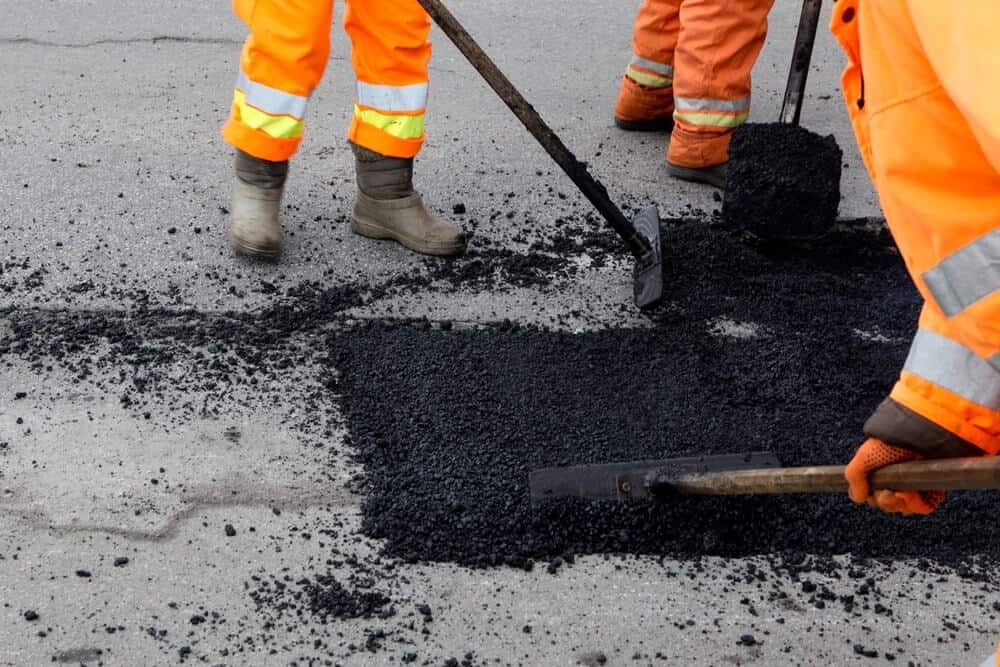 Road Resurfacing Sussex
Road Resurfacing Sussex
If you need to get anywhere by car, or most other transportation, you will need a road. After a certain duration, roads deteriorate, become uneven and unsafe. For this reason, roads need to resurfaced in order to improve the quality of the road and ensure that it is in and break down to a road resurfacing needs commercial surfacing is one of our fields of expertise and we can offer excellent cost-effective solutions for all car park and retail surfacing repairs. We offer a comprehensive range of services within the commercial sector including patch repairs, complete resurfacing, new construction, kerb repairs, drainage, footpaths, line marking and joint repairs. Regardless of size we are completely committed to offering superb workmanship and value for money in all retail applications.
If you are looking for a professional road resurfacing team in Sussex then look no further than Swift Surfacing Ltd. Get in contact with us today by phone or through our website.
Tarmacadam
Tarmacadam is the cheapest and quickest method of surfacing. The official term for it is bituminous macadam or 'Bitmac' for short. Tarmacadam has become a popular, although technically incorrect term for both bitumen and asphalt which is used to surface pavements, highways and even internal floors.
Tarmacadam takes place by mixing together smaller aggregates and was first done by Jon MacAdam in the 19th century. After this creation of the now commonly used material it became used throughout different countries as the road resurfacing product of choice. In present times we have moved on from using natural tar and now use bitumen from the oil industry.
Hot Rolled Asphalt (HRA)
Hot rolled asphalt is often abbreviated as HRA is a dense mixture of mineral aggregate, sand, filler and bitumen that complies with EN 13108 and the NRA Specification for Road Works.
This is commonly used on public highways as it is an incredibly hard wearing and durable material. Roads are dangerous and this is why HRA is a popular choice when it comes to safety as it is skid resistant and stays in tack for a long time.  On top of this, there is a high ratio of sand in the mix which creates a low percentage of air voids when it is compacted.  When used to resurface roads in Sussex the high PSV chippings are applied to the hot-laid material and rolled in to form a skid resistant surface.
Stone Mastic Asphalt
This type of road resurfacing material was developed in the 1960's. SMA is hard wearing and course with a higher stone content than other surfacing options. This choice of material can reduce the noise level on the roads and also stop water spray from vehicles. In addition to this when SMA is laid it creates a consistent appearance.
Porous Tarmac
Porous tarmac is also known as open-graded. Open-graded asphalt is a modern way of resurfacing roads which uses the latest technology and a modified binder. The aggregate structure cleverly means that it can drain sufficiently and voids any surface water. We have it available in 6mm stone which is perfect for driveways or 10mm stone for carparks and roads. As we all know, the UK can get very cold during winter months and a common problem that occurs is standing water which becomes ice. Porous tarmac reduces direct surface water and eliminates this issue.
Other Services
We also do car park resurfacing uses all the above methods depending on what is best suited for you or your company. If you would like to find out more about the carpark services we offer on top of road resurfacing Sussex then please get in touch with our team today or check out our website.
Swift Surfacing
When it comes to surfacing and resurfacing roads in Sussex, Swift surfacing is the only option if you want a guaranteed smile on your face. We always do everything we can to appease our customers and leave them feeling happy and impressed with the job we have completed for them. We make sure that our staff go out of their way to meet customer needs and expectations. With over 25 years of experience in the industry, you can be confident of our expertise and know how. Give our team a call today on 01233 885819. Alternatively, you can enquire online by filling out our form and one of our team will get back to you as soon as possible.
Laurence is a content writer and marketing manager for Swift Surfacing. He helps publish regular content and insights for customers and industry personnel.