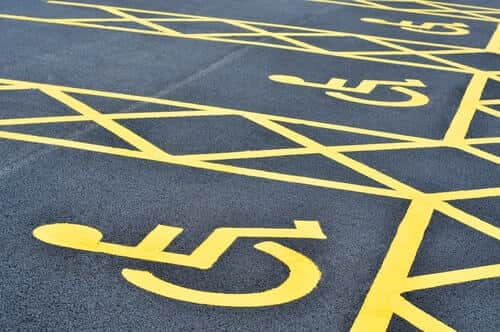 Car Park Surfaces Surrey – Your Questions Answered
Car Park Resurfacing Surrey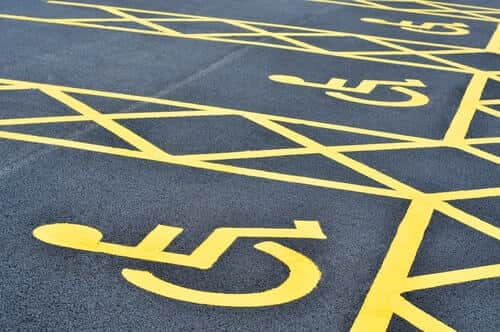 At Swift Surfacing Ltd, we offer one of the best car park surfaces Surrey service you will find. Our team of experts are professional and experienced. We are committed to providing dedicated workmanship and excellent value for money. You will not be disappointed if you leave your car park in our hands. For more information, click enquire now at the top of the page or call one of our team members on 020 8108 3630
Does my Carpark need resurfacing?
Car Parks often need resurfacing because they go through a lot of wear and tear. Cars, vans, trucks and lorries are all incredibly heavy, especially when they are carrying numerous people or goods. Hundreds of vehicles driving in and out of a car park put a lot of weight on the ground and as a result of this can cause numerous potholes to form. If you have noticed potholes in your car park then it is vital that you get them fixed as soon as possible. If anyone damaged their car or themselves because of the potholes you could be held accountable and have to pay compensation. All they need to do is prove that the could and should have been fixed.
Other ways potholes can be formed is through weather conditions. Here in the UK, our the winter months can be particularly tough on car park surfaces. Lots of rain can take the top layer of the road surface off. When it rains the ground expands and then contracts once the water has been absorbed and dried. If the rain freezes it expands and causes potholes. This is why after there has been a period of cold weather with ice and snow, lots of potholes appear on our roads and in car parks. Potholes are inevitable so your car park will need resurfacing frequently, especially after long, cold winters. Swift Surfacing provides a service which is both efficient and great value for money.
Your car park might also need resurfacing if poor maintenance and repairs have been carried out. Filling a pothole with gravel or simply laying a fresh topping of tarmac over the affected areas will only last for a short period of time and does not solve the issue. The structural problem remains and the only way to amend it is by giving the carpark a completely fresh resurface. Many people opt for the first option to save money but we can assure that it is more cost effective to get your car park resurfaced than to individually fix potholes as they appear.
Why Is Clear Car Park Line Marking Important?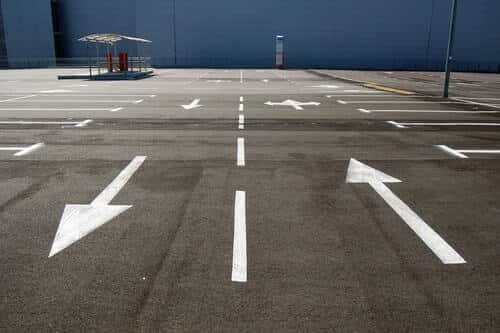 Bad weather and general time can leave your line marks looking faded or completely disappearing. When this happens, it could result in users parking in the wrong place and over the lines because they are not clearly visible.
Having clear line markings in your car park is very important because they make your car park a safer place as well as showing users where to park. Having clearly marked spaces can prevent your car park from becoming too over packed and gridlocked, or from cars taking up too much room and making the most of your space. You want your customers to have a pleasant experience during their time in your car park to encourage them to use it again. Easy access in and out of clearly marked parking spaces will ensure this. Clear line markings can also help designate certain areas of the car park like loading bays and disabled spaces. Another idea is to mark a path for pedestrians to keep them safe and out of the way of vehicles. Car park line markings can also be used to direct traffic flow with arrows and markings for the entrance and exit. This will prevent accidents from occurring.
A freshly surfaced and lined car park also gives it an aesthetic appeal. That may not sound like a big deal, but so much of how people judge your business is based on looks and first impressions. If your client or guest arrives at an unkempt car park with faded lines, this could create an instant negative impression. Also, what's important to know is that a freshly lined car park is the responsibility of the property owner. Car park maintenance is part of what determines the value of a property. So if the car park is not properly maintained, the value of your property may take a hit.
Swift Surfacing Ltd offers a line marking service Surrey and uses Therma Mark surfacing which is durable, slip resistance, and easy to apply. Enquire now or give us a call today.
How Can I Improve My Car Park?
Pretty much anyone that owns a business will need some form of parking available for employees and/or clients. As well as private business car parks, there are also plenty of public car parks all across Surrey. When it comes to these types of car parks, there is competition between them. When choosing which car park to use, it is not just price and location that people take into consideration. They may also want to use the car park that they find the easiest to use and always have a pleasant time in. This is heavily influenced by having a fresh surface and clear line markings. A customer is much more likely to want to go to an aesthetically pleasing, easy to use car park than to one with dozens of potholes and faded markings which make it more difficult to navigate. Swift Surfacing Ltd can transform your car park with our superb and professional car park surfaces surrey service. To find out more, visit our car park surfaces page or contact a member of our team.
Reasons to choose Swift Surfacing Ltd
Swift Surfacing Ltd has expertise in commercial surfacing. We can offer a cost effective solution to any issues you may be having with your road or car park surfaces. Our comprehensive range of services includes patch repair, complete resurfacing, new constructions, kerb repairs, drainage, footpaths, line marking, and joint repairs. We have worked closely with many local authorities, councils, private contractors and commercial enterprises. Regardless of the size of your project, we are completely committed to offering excellent workmanship in all retail applications.
Laurence is a content writer and marketing manager for Swift Surfacing. He helps publish regular content and insights for customers and industry personnel.