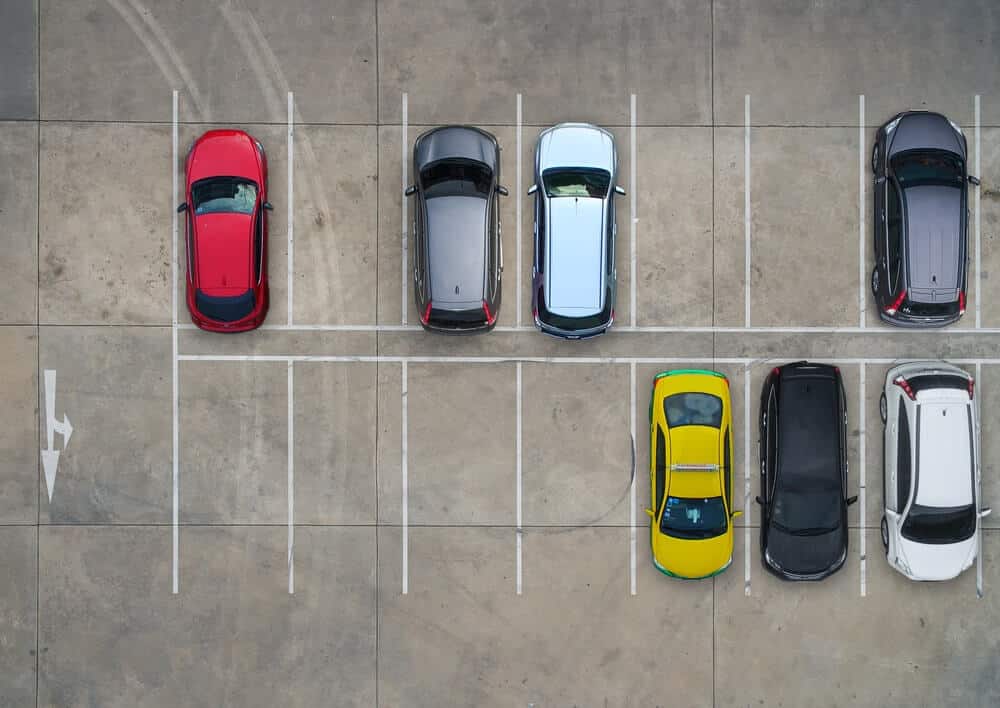 Car Park Resurfacing South London
Car Park Resurfacing South London
Pretty much anyone who owns a business will need to have some kind of parking available. Ideally, it's better to have a car park specifically for your employees and customers, especially if your company has a large number of visitors as it is a lot more practical for both parties. You do not want customers having to walk distances to reach your business or to struggle to find a parking spot or even have to pay for parking. As any business owner knows, a happy customer is more likely to buy, invest and return to your store or use your services again.
Swift Surfacing Ltd offers a car park resurfacing South London service that is affordable and durable. If you're interested in our car park resurfacing services South London or other locations, please call us on 01233840088 and one of our expert team will advise you on the sort of service you will require.
Car Parks- Surface Deterioration
Car parks get a lot of use and over the course of time, the quality of the surface will deteriorate. Potholes are often an issue in car parks and happen for a number of reasons. Outlined below are the main causes of potholes.
Rain and ice- Lots of rain can take the top layer of the road surface off. When it rains the ground expands and then contracts once absorbed and dried. If the rain freezes it expands and causing potholes. This is why after there has been a bout of cold weather with ice and snow, lots of potholes appear on our road and in car parks.
The weight of vehicles– Cars, vans, trucks and lorries are all incredibly heavy, especially when they are carrying numerous people or goods. Hundreds of vehicles driving in and out of a car park puts a lot of weight on the ground and as a result of this can cause numerous potholes to form.
Poor maintenance and repair work– Filling a pothole with gravel or simply laying a fresh topping of tarmac over the affected areas will only last for a short period of time and does not solve the issue. The structural problem remains and the only way to amend it is by giving the carpark a completely fresh resurface. Many people opt for the first option to save money but we can assure that it is more cost effective to get your car park resurfaced than to individually fix potholes as they appear.
Types of Materials Used
We like to give our customers a choice when it comes to our services. We have a variety of different materials we use when carrying out car park resurfacing South London. These are:
Tarmacadam – This is one of our most popular choices for car park resurfacing due to the fact that it is the cheapest and quickest to lay, especially in larger surface areas. This material is often referred to as Bituminous macadam (or 'Bitmac' for short).
Hot Rolled Asphalt (HRA) – This consists of a dense mixture of mineral aggregate, sand, filler and bitumen. Every batch that we produce complies with EN 13108 and the NRA Specification for Road Works. Once compacted during the rolling of it, there is very little air which means less risk of sections falling off. It is a strong and durable car park resurfacing Soth London choice.
Stone Mastic Asphalt – This material is dense with a high stone content. Once it has been laid, its appearance is consistent and lowers the amount of noise emitted and water spray produced by vehicles.
Open Graded / Porous Tarmac – One of our more advanced materials used in surfacing. This open aggregate structure allows drainage to stop any sitting water and ice that occurs in colder weather. This material is great for avoiding potholes forming.
All of our team are trained to the highest standards so that they can provide you with the best car park resurfacing South London service. If you have any questions or queries about the sort of service that we offer then please get in touch with a member of our staff who will give the best advice and answers they can provide. You can also fill out our online enquiry form and one of our team will get back to you as soon as they can.
Laurence is a content writer and marketing manager for Swift Surfacing. He helps publish regular content and insights for customers and industry personnel.